I love films. I also love animation. So believe it or not, I do love a good animated movie so why not compile a list of eight of my all time favourites… and no, they're not all Disney, don't worry.
Warning: Spoilers!!!
8. The Emperor's New Groove (Walt Disney Animation Studios, 2000)
Probably one of the more underrated Disney releases, The Emperor's New Groove stars David Spade…As a Llama. Need I say more? It follows the young emperor, Kuzko, who is accidentally turned into a llama by his rival and ex-adviser for the throne, Yzma, and is attempting to turn himself back by teaming up with village man, Pacha (John Goodman). It also stars Patrick Warburton as Kronk, Yzma's dimwitted henchman, who gives us the most laughs throughout. This film has created so many memes and gifs and quotable lines. So many that I'm struggling to pick just one to add in for this section.
7. The Lego Movie (Warner Bros, 2014)
I was so skeptical of this film when I heard about it and assumed, as many did, that it was just a huge product placement with no creative innovation behind it. *sigh* I was wrong! This film is so brilliant, both for kids and for adults and when an animated film can do that, its been done right. I consider it a satire of the cliched 'chosen one' story and it works so well. It had an all star and brilliant cast that I'm not even going to bother to name. Such a good film, well done Warner Bros.
6. Coraline (Laika, 2009)
Based on Neil Gaiman's book of the same name, Coraline is a stop motion film that showed us that stop-motion is still in the game. It utilities this form so well and I don't think any other form (traditional animation or live action etc) would have worked for this story. The stop-motion really adds to the creepy atmosphere that Gaiman creates from the book. The contrast between the two worlds is great and the change of the other mother throughout is terrifying.  I love this movie, its a wonderful adaptation and a truly creepy kids film that I still enjoy now.
5. Inside Out (Pixar Animation Studios, 2015)
Now, I'll be honest, I'm not the biggest fan of Pixar. Now before you grab your pitchforks, I completely appreciate the studio for its contributions to animation and I recognise that they make great films (not including Cars 2) they're just not the kinds of films I gravitate towards. I don't hate it, I just don't jump whenever they announce a new film. But Inside Out is one of my favourites. Its a beautiful film with a beautiful message about expressing your emotions and learning to accept that we need a healthy balance of all of them to be functional. Its colourful and fun to watch but also has a deeper level to it. Don't even talk to me about Bing Bong!
4. Mulan (Walt Disney Animation Studios, 1998)
I know that this film is not the best Disney has to offer, nor is it historically accurate etc, but this film holds sentimental value to me. This is the film me and my dad would sit down and watch all the time. I love the art style, I love the characters, I love the music, and I love the girl power. She saves the whole of fricken China, for God's sake! And let's not forget Eddie Murphy as Mushu. The best side-kick ever.
3. Shrek 2 (Dreamworks Animations, 2004)
Huh, another Eddie Murphy film. This was totally unintentional. By now, you've probably scrolled down to check which space the original Shrek is in but alas, it is not on this list at all. Don't get me wrong, I love the original Shrek but I didn't want to put both films on this list so I chose the sequel. Personally, I believe that the second flick is where they hit their stride. It was loaded with references to other films and it could become a drinking game trying to pick them all out. I just find this film funnier and the idea more original. Sorry.
2. Lilo and Stitch (Walt Disney Animation Studios, 2002)
This film is just beautiful. At its heart it is the story of two sisters finding each other again. And who didn't at least tear up at the 'Aloha Oe' scene in the hammock. It is a story about family and its just stunning. And its also got colourful aliens to keep the younger ones entertained. Lilo is an outcast and her older sister, Nani, has to take care of her as their parents passed away. Lilo is a difficult child and she is threatened to be taken away from Nani. Its got some funny moments and some touching moments and I think its one of Disney's finest.
1. Anastasia (20th Century Fox, 1997)
This is another one that holds sentimental value for me as when I think of films from my childhood, I think of Anastasia. For those who don't know, the film is set in the early days of communist Russia, after the assassination of the Romanov family. However, there is a rumour the daughter, Princess Anastasia escaped. We follow Anya, the orphan with amnesia. She doesn't know who she is, only that the answer could lie in Paris. She gets roped into a scheme hatched by two men, Vlad and Dimitri, to find someone to pose as the princess so that the Grand Duchess, who is in Paris, will hand over a reward.
The film is about identity and finding yourself against all odds. Its got a great cast with Meg Ryan, John Cusack and Angela Lansbury, and the most amazing score and soundtrack. Throw in the supernatural villain, Rasputin (when you've studied Russian history this addition of Rasputin is hilarious) and you've got yourself an amazing animated movie. So good that it now has a Broadway show based on it! Worth a watch!
And that's it. Let me know what your favourite animated movies of all time are in the comments below.
As always, thanks for reading and I'll see you next time.
Tash
Images Courtesy of:
https://tenor.com/view/llama-crying-stinky-ugly-the-emperors-new-groove-gif-3451993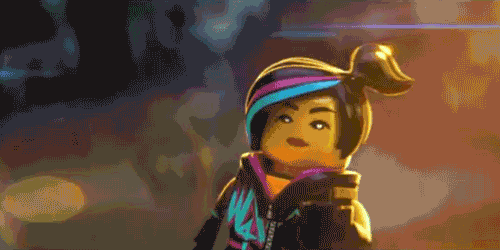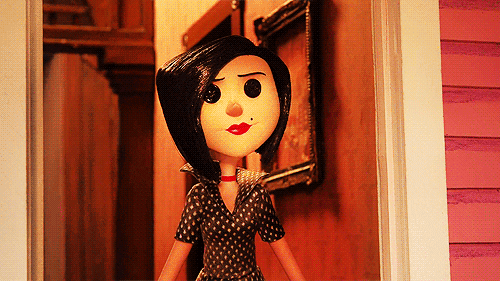 http://www.teen.com/2016/04/15/movies/inside-out-movie-fan-theories-hidden-messages/
https://tenor.com/view/mulan-disney-mushu-eddie-murphy-ilive-gif-3560203
http://wifflegif.com/tags/144293-shrek-2-gifs
http://wifflegif.com/tags/49561-ohana-gifs
https://tenor.com/view/anastasia-men-gif-8392821